BAND - App for all groups
Communication App – Smart Way to Stay Connected with Your Group Members
Are you a part of a group? Need a place to stay in touch with each other and plan out activities? If yes, then this communication app has you covered. BAND – App for all Groups is a useful app which can help you in communicating efficiently with all the members of your group and share things with them. It allows you to bring together multiple people on a single platform and work cohesively. You can create groups for social activity. For instance, if you are a part of a marching band, you can create a group for all your band mates. Similarly, co-workers working on a joint project can create a group where they can discuss ideas and share material with each other.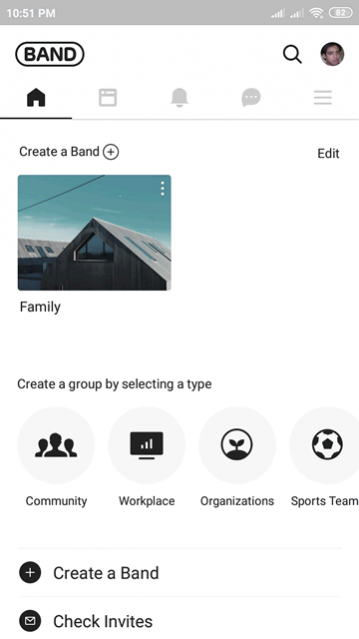 BAND – App for all Groups has a simple design and layout which perfectly syncs with its intuitive user interface. Even if you are a novice, you won't face any difficulties in creating a group and sending out invitations. However, before you start, you will need to sign-in. There are multiple options available in this regard. You can choose to sign-in using your mobile number or email address. Other options include signing-in using your Facebook or Google accounts. Once you have signed in, you will be asked to provide some basic personal information. You can skip this step if you want to preserve your privacy. You can create a group instantly after signing-in. Just select the type of group you have and begin sending out invites to the group members.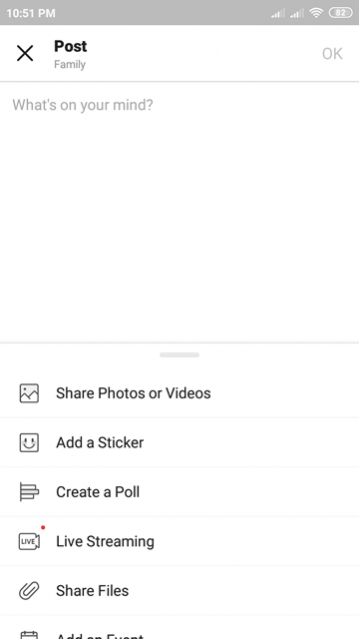 This communication app lets you use multiple ways to send out invites. You can use SMS, WhatsApp and Email among other apps for inviting people to your group. Do keep in mind that you need to register your email or phone number for sending out group invites. After the group has been joined by other people, you can start communicating with them. Every group you create in BAND can have its own privacy setting. You can change it at any time in the setting menu of the group. A group can accommodate thousands of members. There is a community board provided for each group. Any member of the group can post anything on this board. For instance, you can share photos, videos, and files and create to-do lists.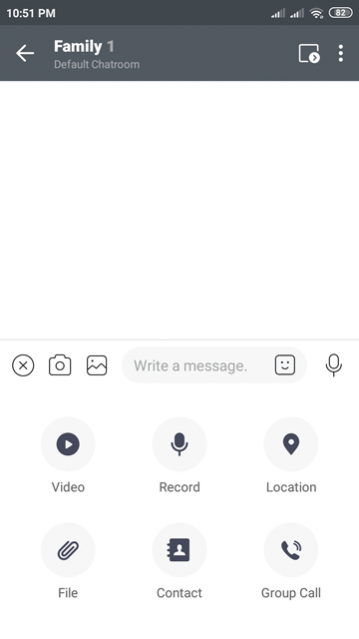 BAND – App for all Groups provides a group chat feature to you as well. In this chat room, you can chat amongst the members of the group. There is the option available to make group calls as well. However, you need to have more than one member available to make the group call. Aside from group calls, you can share files in any format with the members of the group in the chat room. Moreover, photos and videos can be shared while voice messages can be sent too. You will have to grant this communication app the necessary permissions if you want to use all of these features.
Features:
Intuitive user interface
Simple design and layout
Create groups comprising of various members
Send invites to the people using multiple apps
Photo album for sharing photos with the group
Shared calendar for marking important dates
Option to post to-do lists and conduct polls
Group chat feature for chatting with the group members
Make group calls and talk with multiple members
Share files in any format with everyone
Multiple privacy settings available for each group
Conclusion:
BAND – App for all Groups is an app which is designed for people who are a member of any kind of group or band. It offers them the opportunity to connect with their fellow members, post updates, share photos, and send and receive invites. It is a must-have communication app for people involved in group activities like marching bands and team projects.
---
Add a review
Tell us your experience with
BAND - App for all groups
RELATED PROGRAMS
Our Recommendations
---
---
---
---